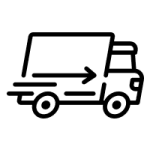 Free Shipping
Free Xpresspost Shipping on all orders over $149.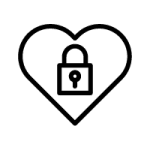 100% Guarantee
We offer a 100% guarantee on all shipments.
Choosing the Right Cannabis Strain
Online Dispensary Canada supplies nothing but the best when it comes to fresh, high-quality weed strains. We only work with BC's best growers to ensure that you get fresh cannabis that delivers a smooth high. As we sell weed to Canadians from coast to coast, our inventory moves faster than an average physical dispensary.
We also process orders within a certain time period each day, meaning that our jars of weed are not constantly opening and closing throughout the day as customers stick their noses inside.
After checking off high-quality, fresh, & tasty weed, next up is choosing the right type of strain. Below we've listed the most common effects of Sativa, Indica, & Hybrid marijuana strains.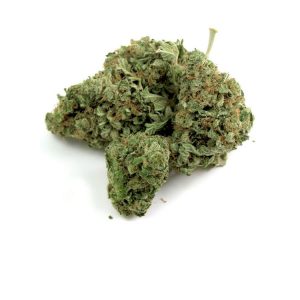 Sativa Strains
Many herb-lovers prefer purebred a Sativa strain for its energetic high, which produces alertness and aids in creativity – a good option for chronic fatigue sufferers. In general, sativa weed creates a cerebral rush which gives an uplifting, euphoric feeling. Sativas can be smoked at anytime but are more popular for daytime use.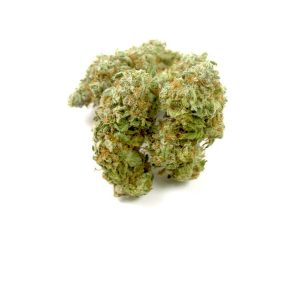 Indica Strains
Cannabis Indica is famous for its relaxed body buzz, often referred to as the "couch-lock effect." It's more sedative effect typically make it the preferred strain for medical marijuana patients, aiding in chronic pain, insomnia, & appetite stimulation. Although it is not always the norm, indica is generally better suited for nighttime use.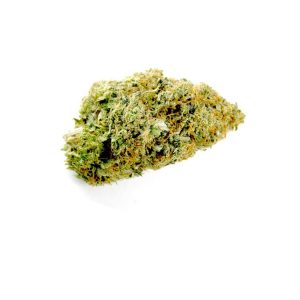 Hybrid Strains
Hybrid cannabis strains blend both sativa and indica to create a distinct cultivar. Hybrid strains can be indica-dominant, sativa-dominant, or balanced. Hybrid weed strains have different effects depending on their relative sativa or indica dominance – a good choice for a mix of the uplifting sativa effects & relaxed indica effects.
More about the Online Dispensary Canada advantage
We are an online Canadian weed dispensary supplying cannabis users from the West coast of Vancouver to its neighbouring cities in Alberta & Saskatchewan, all the way to the East coast Maritimes & major cities such as Toronto & Montreal. Our attention to detail when it comes to selecting the best strains of weed & other cannabis products, along with fair prices, has led to 1000's of loyal & repeat customers since our online inauguration in 2018.
Shop online from our selection of over 100 THC & CBD products with new products added bi-weekly. All of our marijuana comes from BC's finest craft growers and manufacturers, and all of our Canadian CBD oil products are lab tested and grown from natural hemp. In addition to your typical cannabis strains & CBD oils, we also carry some of the country's best hashish, shatter, and more marijuana concentrates such as THC distillate & oil.
When you grab your marijuana & other cannabis related products from Online Dispensary Canada, you can shop confidently knowing that you're getting top quality weed conveniently delivered to your door at a great price. We have consistently low prices on all our cannabis products with free express shipping on over orders over $149 to anywhere in Canada.
All orders are shipped via Canada Post (Express Post). Shipping times are approximately 2-5 business days depending on your location, holidays, weather and order traffic. Once you place your order, you will receive a confirmation email and a tracking code shortly after to monitor the status of your order.
From Our Cannabis Blog
Check out the latest articles from our blog that covers all sorts of topics – from "how to" to product comparison guides, we've got it all covered. Learn more about cannabis, weed concentrates, & CBD oil from Canada's best marijuana blog.
What makes us the best Online Dispensary in Canada
It's not just one thing that makes a great online dispensary. There are a number of factors that all have to come together and work in harmony in order to provide your customers with an amazing purchasing journey. Trust us, when we tell you that not all online dispensaries are the same.
Here is a list of things to look for when trying a new online weed dispensary:
Cannabis Selection:
You will see lots of online dispensaries with a ton of different marijuana strains listed. I am talking about sites that list over 150 products. When you encounter this, you need to ask yourself. Is it realistic to stock that many strains at once? We know from experience in the industry, some companies will list lots of different strains, but not actually have them all in stock. Instead of sending you the product that you ordered. The dispensary will send you a similar cannabis strain to what you ordered.
We usually try to have 20-30 high-quality cannabis strains on hand at any time, with high-quality photos that we take ourselves, so you can rest assured that what you see when you order is what you will receive. This is a guarantee we make as it's more of a headache for us to send out a product and then have the consumer complain that it doesn't look like the picture.
Having 20-30 strains on hand is what we feel is a manageable number of strains to stock. It works out well for us as we deal with a handful of BC growers that are reputable and reliable. This also, in turn, helps us manage our stock in an efficient manner. If we know we have had a product for a couple of months, we generally put it on sale to clear out the inventory.
Other Products:
Other than marijuana flowers and buds, there are generally quite a few other products that most online dispensaries stock. We carry a number of THC and CBD edibles, Weed Concentrates, and THC & CBD Topicals from some of BC's best suppliers and manufacturers. You might recognize brands like Baked Edibles, Honest Botanicals, Twisted Extracts, and Island Therapeutics to name a few.
You want to shop at an online dispensary that has a good selection of products from reputable suppliers. If you are visiting a store and they have a bunch of products that are not carried anywhere else, then I would be cautious as you don't know the source of the cannabis.
It's also nice for the customer to receive a free sample of a product that they might have not normally ordered. We provide a free gift with every order and tend to try throwing in something like an edible if the customer has ordered only marijuana flowers. We get lots of great feedback when we do this as it often opens a whole new world of cannabis to the user.
Packaging:
One of the most important things to us as an online dispensary in Canada is to provide a discrete service. A lot of the time, discretion is very important to our customers and we respect that. That's why we strive to make sure that your package comes odour free and has no mention of anything weed or cannabis related to it.
Our process is to first bag the product in high-quality resealable packages. Then we vacuum seal the product in a thick durable plastic bag. This not only locks in the odour, but it also keeps the cannabis fresh. Finally, we place all of the products into a cardboard box before it taping up and placing into a Canada Post express envelope.
We have heard horror stories from our customers who have tried other online dispensaries and received their order in just a plain ziplock bag. Then on the packaging, it mentions weed or cannabis. Something you will never find when ordering from us. We make no mention of any cannabis or online dispensary Canada terms that would provide any sort of insight into what is contained in the package.
Shipping:
This may seem like the easiest step of the process, but it actually can be quite complex. If you don't do it right, then it can add days on to the arrival time of the customer's order.  All of our shipping is done through Canada Post express post. This ensures that all packages are provided with a tracking number.
We have a 2 pm eastern standard time cut off for same-day shipping. If you get your order in and paid for by then, it generally gives us enough time to package your order and get it to the post office by 2 pm for it to ship out that same day. We know from experience that most other online dispensaries don't offer this same day service.
All orders are shipped via Canada Post (Express Post). Shipping times are approximately 2-5 business days depending on your location, holidays, weather and order traffic. We do not ship any orders on weekends or holidays. We send tracking number out as soon as your order is packaged. Your tracking number will not show in the Canada Post system until it has been scanned at the post office. We do not offer refunds if the package arrives late due to postal issues or delays.
Customer Service:
It's so important to us that the customer is happy. That's why we strive to provide great customer service! Our team is always happy to answer any questions you may have. Whether it be a question about payment or if you're wanting to know what the high is like on a new Indica strain we brought in. Our staff is very knowledgeable and can provide lots of information.
There are a number of ways to contact us. You can email us, fill out a contact form, jump on a social media platform, or chat with us instantly when our live chat is online.  Whatever way you reach out to us, rest assured that we will respond quickly.
Perks and Rewards:
It's important that your online dispensary gives back to you in the form of rewards or perks. This is why we offer a number of different incentives to keep you coming back as loyal customers. We often send out an email newsletter with discount codes and promos. Be sure to check these out as the discount codes are valid for the whole month they are issued.
We also offer an amazing affiliate program, where if you sign up, you can get 10% off your order. You can send your affiliate link to your friends and start earning off of their purchases. This works out great for some of our elderly customers who want to earn a little extra income.
Partnerships:
Online Dispensary Canada has formed many partnerships throughout the years, including our most recent with Direct Cannabis Network (DCN) and International Cannabis Corp. (ICC) – a leading digital news network highlighting the latest in the cannabis industry. We also work closely with CBD Oil Canada – a leader in the Canadian online retail market for CBD products, including oils, pet products, creams & more.
Guarantees:
You definitely want to make sure that the dispensary you're ordering from offers a number of guarantees. This is important to have because it ensures and gives you peace of mind that you will never lose out.
Although we use Canada Post express shipping with tracking, we have had the odd package go missing. For this reason, we guarantee all shipments. If your order gets lost, let us know and we will send out another one after an investigation (up to $200 Value).
We also stand behind the products we carry. All of the cannabis we sell comes from the best growers and suppliers in BC. The CBD we supply is all lab tested and comes from Canadian grown and harvested cannabis. This is why we guarantee our products as well.
The last guarantee we offer is that we are 100% committed to providing you with a great service. We will always be true and honest to our customers. We go by the golden rule that you treat others how you want to be treated. We take this principle and apply it to our online dispensary.
If you have any questions whatsoever, don't hesitate to contact us! Our customer support team works hard to respond quickly and give you the most helpful insights.
You can also read our comprehensive FAQ section, or learn how to order online here.