Make money when you promote Online Dispensary Canada
on your site or to your friends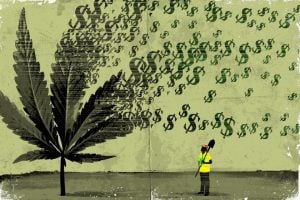 Making money as an affiliate is easy. Think of it as a finders fee. And with Online Dispensary Canada being one of the few mail order marijuana affiliate programs in Canada, this could be your best opportunity to make some serious cash off the green rush!
If you introduce somebody to our website and they make a purchase, we will give you 10% of that sale as our way of saying thanks. But how will we know that YOU sent them? Simple, a little thing called a custom affiliate link. Lets say your name is Dave. Well when you sign up for an affiliate account, we would send you a link to our site that looks like https://onlinedispensarycanada.co/dave1234 (or something similar). So when you send somebody that link, it would take them to our homepage just like normal. But we would know that you sent them, and if they buy anything, boom, we send you some money. By interac E-transfer. Or if you prefer, we can just send you some product. Sound good? Then just follow the steps below!
** Please be aware, we only send payments through interac e-transfer or bitcoin. Canadian bank account required. No payments through paypal.**
Sign up with our 30 second application below.

Send people our way! Post links to our site on your social media accounts, send out an email to friends that could use a plug with great prices and 2 day delivery, free over $99. Link to us on your website if you have Canadian viewers. Get creative!

Profit. We send you money. Simple as that.
**Due to high volume of people not accepting e-transfers from us, please send an email to [email protected] to request payment. Please note the payment threshold is a minimum $35.